Why Choose Anelto for Remote Patient Monitoring
Anelto offers innovative, comprehensive RPM solutions built for ease of use by seniors and improved patient outcomes. Anelto RPM is customized for the benefit of the patient, provider, and hospital. It allows clinicians to provide a patient-centric solution for all their patients' needs.
Anelto's integrated, disease-driven clinical tools reduce ER visits, hospitalizations, and allow caregivers to manage patients to better health, remotely. Anelto RemoteCare allows care teams to engage patients with a unique 2-way cellular console and voice-centric communication.
Instead of placing the onus for patient engagement on the caregiver, RPM solutions from Anelto create a two-way communication environment where the patient provides information regularly through active participation in their own treatment. The physician can review the information often and reach out when there are concerns.
Remote Patient Monitoring System Benefits
Gives patients greater access to care outside of conventional clinical settings

Improves patient health outcomes through proactive engagement, which reduces ER visits, and the length of hospital stays

Improves quality of patient care by increasing physician knowledge of patient needs and creating a more effective healthcare environment

Prevents physician burnout and increases work capacity by maximizing physician knowledge of patients while reducing time spent on follow up appointments

Reduces health concerns for high-risk patients by limiting exposure to other patient illnesses they could come into contact within clinics and hospitals

Allows for better chronic care management to reduce flare ups and exacerbations

Increases patient education about their health

Empowers patients to feel more engaged in their treatment plan
Anelto RPM is Easy to Use for Patients and It Works!
Ready to go out of the box! Simply plug in the cellular device with Bluetooth connectivity to a variety of vital sign devices pre-paired by Anelto

No internet needed! Reliable cellular communication, not WiFi, keeps you in touch with your patients

3-day battery backup for no worry communication with patients
Secure conversational AI improves patient engagement while reducing operational costs

Voice-centric communication helps simplify treatment plans and improve compliance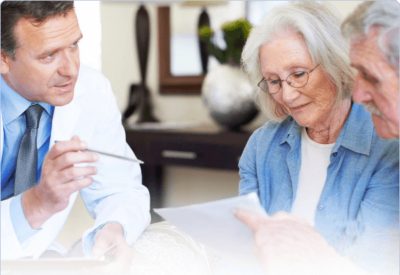 Anelto RPM for Physicians
Provider settings allow for little to no disruption to office workflows

Conversational AI for added work efficiencies and improved workflows

Scalable, cloud-based system that enables secure end-to- end medical device data connectivity

Provides a real-time view of the patient for caregivers
Total Custom Patient Care
Anelto wraps a clinical care team around your patients 24/7. Whether you use your company's call center or one of Anelto's clinical care partners, your patients can rely on us for care whenever they need it. 
Anelto RemoteCare generates user surveys, polls, and physician questions. Using powerful analytics tools, Anelto tracks patient engagement, identifies common requests, questions, and commands; and even tracks user responses and adherence to protocols with alerts and reminders.
Anelto offers options for integration with Anelto's Application Programming Interface (API) to access our complete range of RPM applications. 
For more information on Anelto's clinical tools, please see the Clinical Tools Page.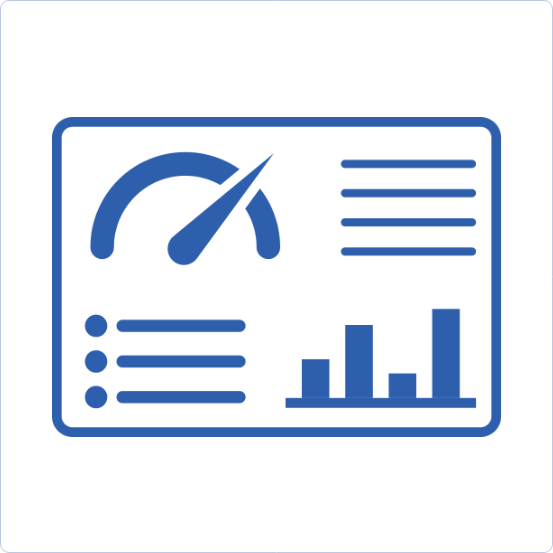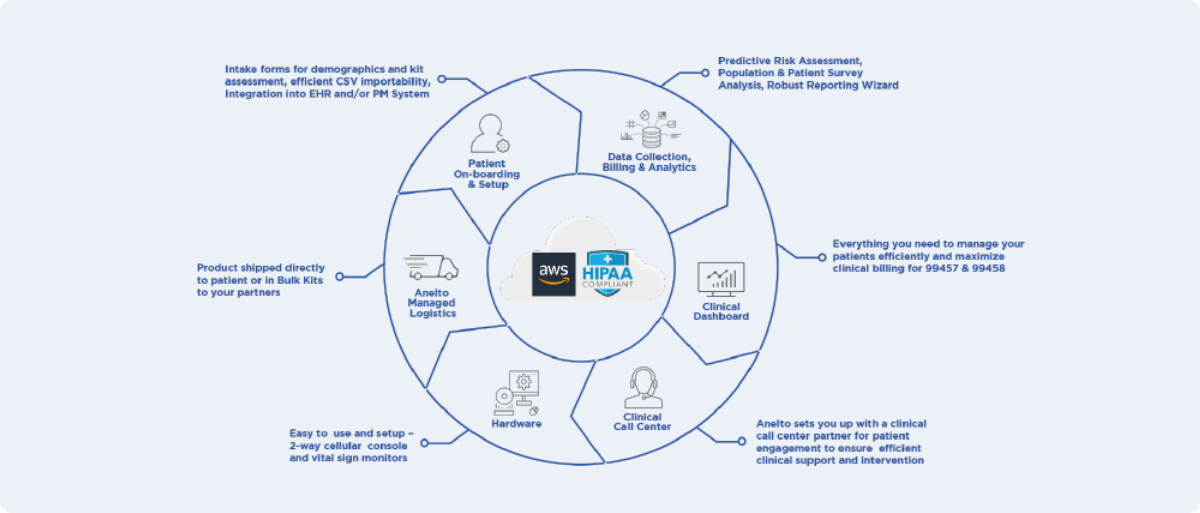 Anelto offers options for integration with Anelto's Application Programming Interface (API) to access our complete range of RPM applications. Take a look at the Anelto ConnectedCare Clinical Platform.
RemoteCareLive!
Easy to Use 
Enhanced Video for Senior and Provider
Cellular – No Wi-Fi Needed
Conversational AI audio and on-screen
Vital Sign Devices are Paired Prior to Shipping
RemoteCare
Easy to Use 
Enhanced Audio Capability
Cellular – No Wi-Fi Needed
Voice Centric Conversational AI
Vital Sign Devices are Paired Prior to Shipping