Are PERS from Anelto Right for Me?
While most people think of fall alerts when they hear personal safety device, Anelto's lightweight, technology forward PERS and mobilePERS (mPERS) systems are good options to improve personal safety and security in a variety of situations, including:
Independent seniors, especially those with special care needs

Patients or residents needing chronic care management

Alzheimer's and dementia patients

Lone workers (hotel employees, realtors, restaurants, convenience stores)

Students on college campuses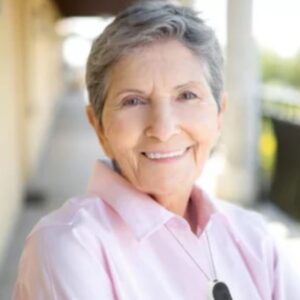 Anelto PERS Are Dependable Solutions
Our line of PERS & mPERS solutions, including help buttons, activity monitors, and home hubs, offer industry-leading technology. From our ultra-light mPERS devices with built-in fall detect to our home hub system with dynamic Anelto voice templates; we have a PERS solution that will fit your market. Today's PERS systems can do so much more than get your patients help during falls. They make great tools to improve patient engagement by tracking activity,
increasing safety for those who may be alone for long periods, and tracking location when an individual needs to be found.
On The Go Lite Plus
4G LTE Cellular
Adjustable speaker and microphone
Assisted GPS and Wi-Fi location services
Water Resistant
On the Go Elite 4G
4G LTE Cellular
Adjustable speaker and microphone
Assisted GPS with Wi-Fi location services
Works with wearable buttons and fall detect pendant
Integrated call button for non-emergency services
Unique voice services 
Fall Detection/PERS
Integrated Fall Detection
Mobile Personal Emergency Response 
Home Assure
4G LTE Cellular
Unique down facing speaker
Works with wearable buttons and fall detect pendant
Integrated message button
Bluetooth support for Telehealth
Unique voice services
RemoteCare247
Lets caregiver monitor locations
See Power status of device
Send Voice messages to the unit
See comprehensive list of Allergies, Medications, Doctors, and directives 
Anelto offers options for integration with Anelto's Application Programming Interface (API) to access our complete range of RPM applications. Take a look at the Anelto ConnectedCare Clinical Platform.
Yes, Anelto has designed a Dealer portal so that you can manage all your accounts.
Yes, With a click of a button on the Dealer Portal you can add fall Protection. Please remember there is an added fee for monitoring that feature.
Yes, You can ping the location of the unit from the portal and tell the customer where its location is.
No, GPS is a satalite based system that will drop a pin at the last location it registered. We now offer GPS plus WIFI that will do both. the GPS for outdoor communication and WIFI when your inside for a more accurate location.
Yes, If you need to give the app to more than one caregiver, please do so. you may need to give it to a family member for after hour care.
No, We are the first Mobile PERS product certified on the AT&T network. So you would need to have a AT&T cell signal.