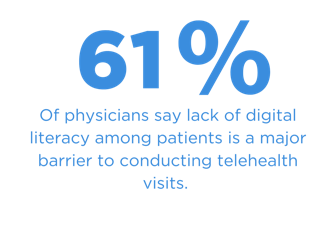 The Anelto system solves this problem. It is plug and play, right out of the box with one touch functionality.
Scalable, cloud based system that enables secure end to end medical device data connectivity

Transmission and integration with key medical FDA approved diagnostic equipment and Fast Healthcare Interoperability Resources (FHIR)-based, Electronic Health Records (EHR) portals

Mobile platform that links friends, family, caregivers, and healthcare professionals to patients via HomeAssure's powerful RPM capabilities

Provides a real-time view of the patient for caregivers. Care4Mom brings simplicity and peace of mind to managing care
Anelto RPM is Good for your Practice
Monitor patients and shift from episodic to preemptive care

Increases patient access to comprehensive care options

Intervenes in a timely manner to avoid more serious health concerns

Limits potential health risks for patients and improve treatment compliance

Increases work capacity without diminishing quality of care or adding additional time

Zero upfront capital investment

Adds revenue stream through RPM Medicare insurance reimbursements
Add an Additional Revenue Stream Through RPM Reimbursement
Proactively monitor and manage your senior and chronic care patients remotely while enhancing practice revenue
Reimbursement Assumptions
Reimbursement
% Billable
Monthly
Annual
Vital signs being monitored
1
Months patients monitored
12
One-time setup & training (99453)
$21
100%
$0
Hardware reimbursement (99454)
$69
90%
$0
$0
Clinical reimbursement 1 (99457)
$54
90%
$0
$0
Clinical reimbursement 2 (99458)
$43
40%
$0
$0
Total reimbursement
$0
$0
Cost assumptions
One time Service Initiation
$25
Monthly cost per patient
$40
24/7 Care Management Call Center
$30
Total cost Annually per patient
$0
Total Cost (

$0

x

0

patients)
$0
Total Net Revenue
$0
RemoteCareLive!
Easy to Use by Senior
Enhanced Video for Senior and Provider
Cellular – No Wi-Fi Needed
Conversational AI audio and on-screen
Vital Sign Devices are Paired Prior to Shipping
RemoteCare
Easy to Use by Senior
Enhanced Audio Capability
Cellular – No Wi-Fi Needed
Voice Centric Conversational AI
Vital Sign Devices are Paired Prior to Shipping