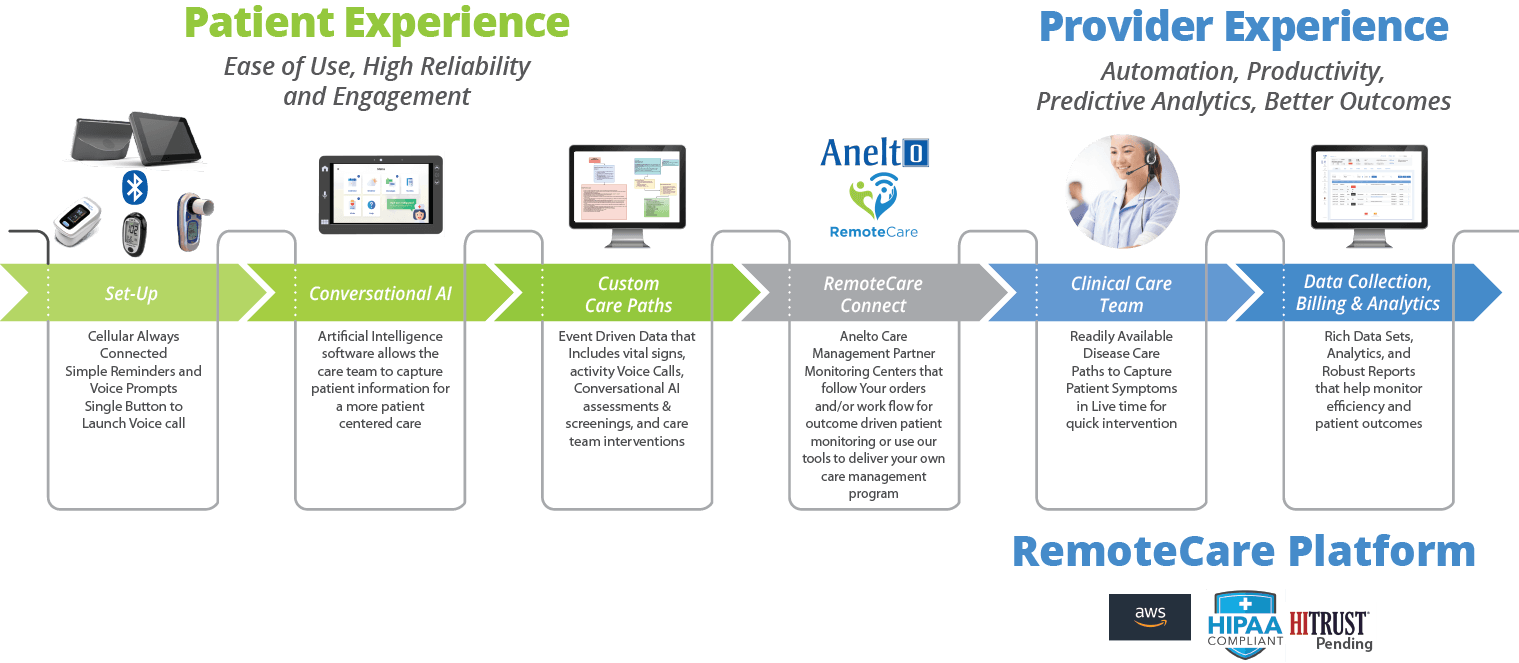 From Remote Patient Monitoring (RPM) to Personal Emergency Response Systems (PERS), Anelto has the solutions for your practice or facility.
RemoteCareLive!

Easy to Use Cellular Video Platform Pre-Paired to Vital Sign Measurement Devices

Learn More

RemoteCare

Easy to Use Cellular Audio Device Pre-Paired to Vital Sign Measurement Devices

Learn More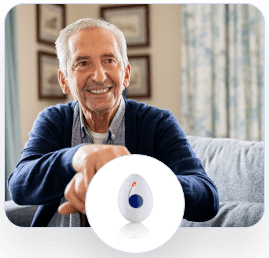 Lightweight help buttons, activity monitors and home hubs.
Learn More
Fall Detection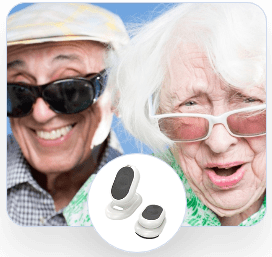 Fall Detection

Lightweight help buttons, activity monitors and home hubs.

Learn More

On the go

Ultralight mobile PERS devices with GPS

Learn More
Anelto is a leading provider of cutting-edge remote patient monitoring and personal safety technologies and services. We offer scalable solutions for companies of all sizes. Anelto was created by those seeking a better solution for offering in-home healthcare services for the ever-growing elderly population. Today, we provide smart, innovative services to our healthcare teams with the same goal in mind – a healthier, more independent aging population. Let's work together to help our seniors thrive at every age while streamlining healthcare processes for treatment providers.
We deliver everything practices need to create a successful remote patient monitoring program, without the headaches. Practices can get started quickly with minimal upfront financial commitment or risk.
Consistently be in touch with patients or residents through constant Anelto technology.
02
Easy for Seniors to Use
Just plug it in. Vital signs monitors are pre-paired by Anelto before shipping.
03
Flexible for Providers
Easy to scale - From independent practices to large value-based care organizations.
04
Experienced Clinical Call Center
Use our clinical call centers or your own office staff. It's entirely up to you. 
K+
Cellular Devices
Deployed in North America
+
Condition - specific
Care Plans
Hear What Our Customers and Partners are Saying:

"For a senior aging in place, it can be dangerous to run errands—especially if Alzheimer's or dementia is a concern. That's why we love working with Anelto's mPERS  devices. Together, we provide peace of mind to the people using these devices and their families."
Bryan Stapp
President of Medical Care Alert.

"Anelto has designed the most user-friendly and adaptable remote monitoring system we have seen in the market."
Patrick Fettinger
CEO, ACH Health Service

"The ability to interact with patients and monitor their vital signs remotely helps us continue managing their existing health problems, such as heart disease and COPD, but also monitor them for signs and symptoms of COVID-19. This brings peace of mind to our older patients..."
Dr. Christine Mackie
MD, Excellence Medical Center

"First Alert Medical Pendant has integrated Anelto products into our program. I am beyond pleased with the sales, service and quality of equipment! After looking at their equipment, the decision was easy. The best feature is that the Anelto unit lets caregivers leave messages and reminders"
Josh Klein
President, First Alert Medical Pendant

"Anelto has created a remote patient monitoring platform that is easy to set-up and use by senior patients. Anelto has listened to physician feedback and created useful tools that every physician should use to improve the quality of care for their patients."
Dr. Steven Ross
DO, Santa Fe Family Medicine

"RPM can help improve a patient's health and quality of life - providing peace of mind to their loved ones."
By Tad Reynes
Director, Connected Health Strategy
and Development

"Remote patient care, when integrated with chronic care management or transitional care management, can increase the likelihood of positive outcomes and better patient care."
By Debbie Fisher, RN, MHA
Chief Operating Officer, NavCare
✨ In episode 15 of Bringing Virtual Care Home host...